ENGRAVE - Electromagnetic counterparts of gravitational wave sources at the Very Large Telescope
ENGRAVE is a international collaboration bringing together astronomers who use the ESO facilities to research gravitational wave events. It collects over 250 researchers, with both theoretical and observational expertise.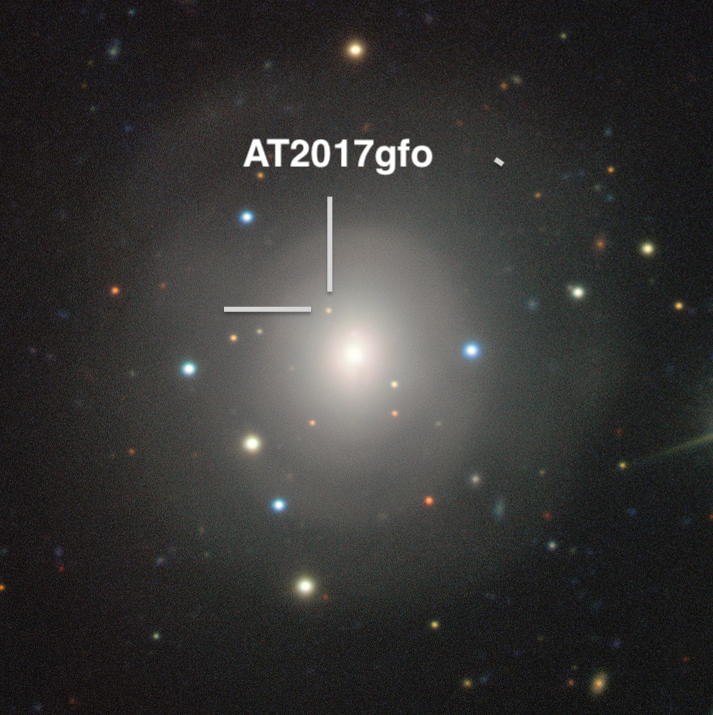 On 17th August 2017, a gravitational wave signal lasting for more than 50 seconds was discovered by the Ligo-Virgo Science Collaboration and just 1.7 seconds later a short burst of gamma rays was detected by the Fermi and INTEGRAL satellites. A new optical and infrared source was identified in the galaxy NGC 4993 that was unlike any other transient ever reported. This was AT2017gfo, a kilonova from the merger of two neutron stars, powered by the radioactive decay of r-processed heavy elements. The European Southern Observatory's telescopes played a central role in the discovery and we have formed ENGRAVE to use ESO's powerful resources during the ongoing LIGO-Virgo observing run in 2019-2020.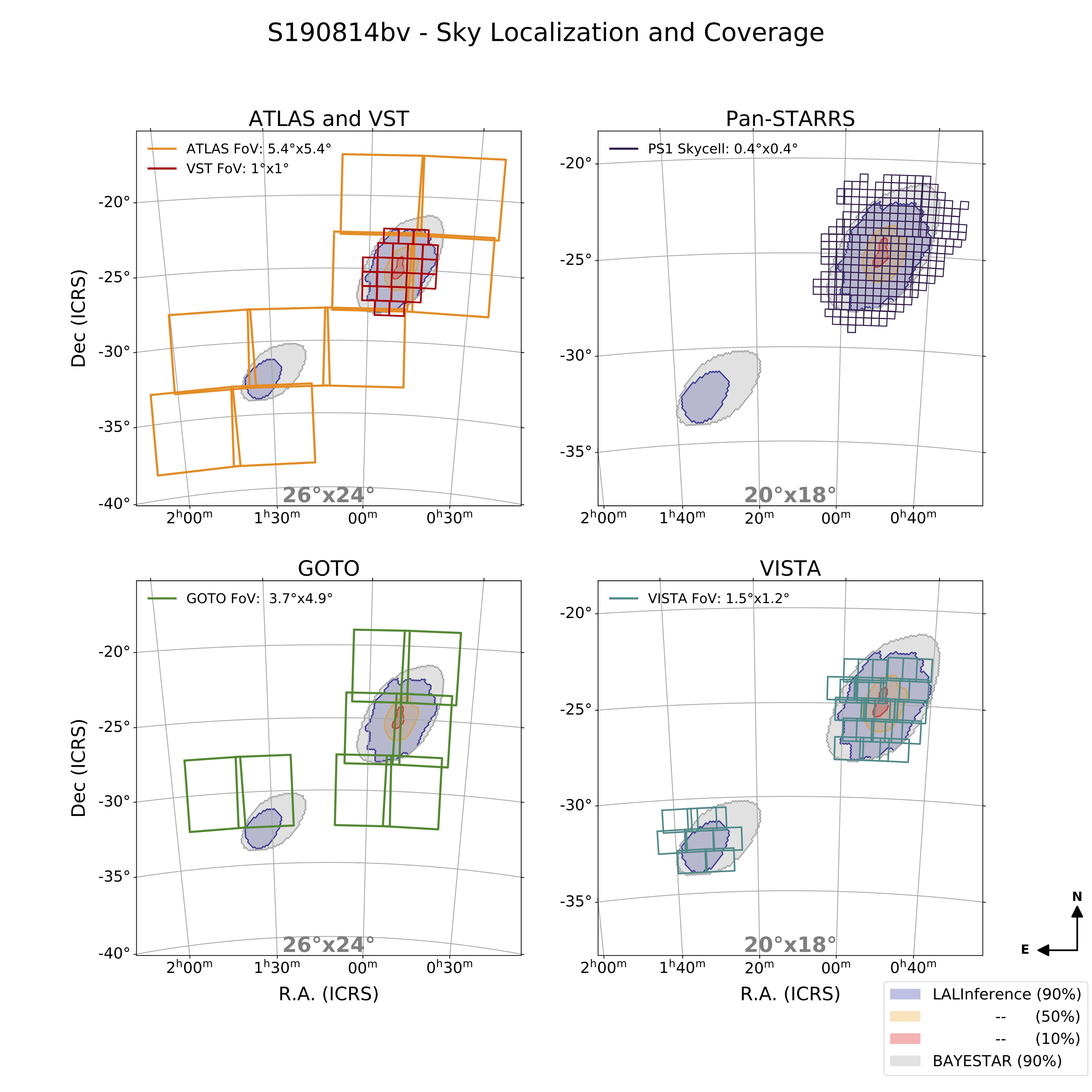 The needle and the haystack
No firm electromagnetic counterpart of the first black hole / neutron star merger has been found by ENGRAVE. But the hunt continues! ...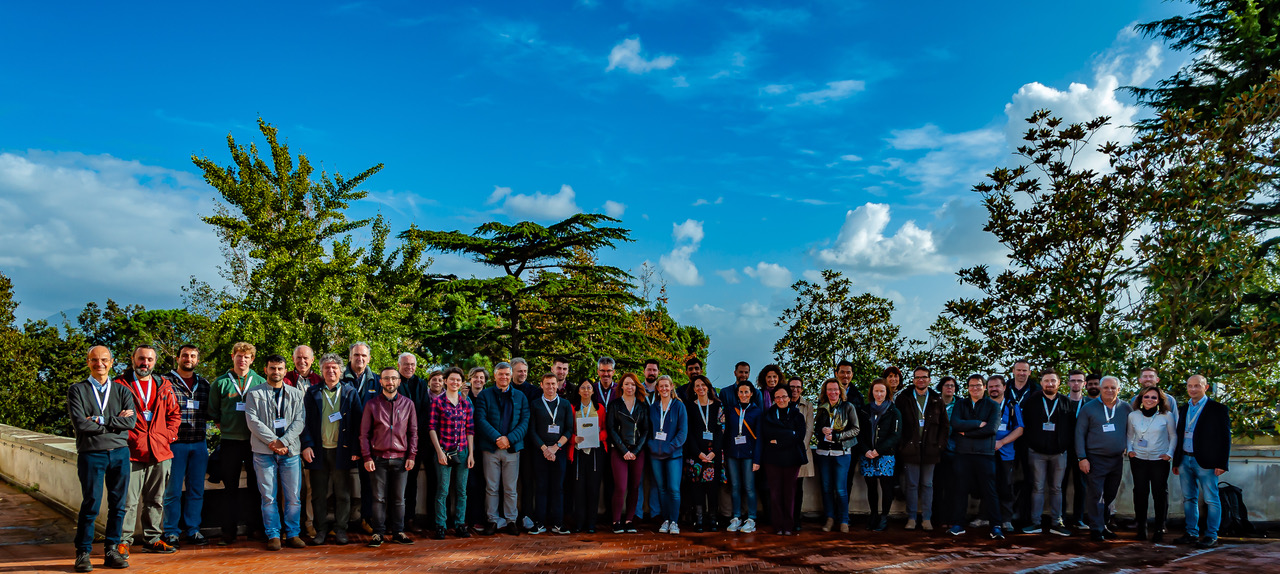 2nd ENGRAVE collaboration meeting
The second ENGRAVE all-hands meeting was held from 12-14th November 2018 at the INAF Capodimonte Astronomical Observatory, Naples, under beautiful blue skies and the shadow of Vesuvius. We thank the local organisers led by Maria Teresa Boticella, Aniello Grado and their team of Fabio Ragosta, Pietro Schipani, A. Di Dato, M.T. Fulco, A. Maiorica and R. Aiello. ENGRAVE thanks GRAWITA and Instituto Nazionale di Astrofisica (INAF) for their generous support of the meeting, and to the Director of Capodimonte Marcella Marconi for hosting us. ...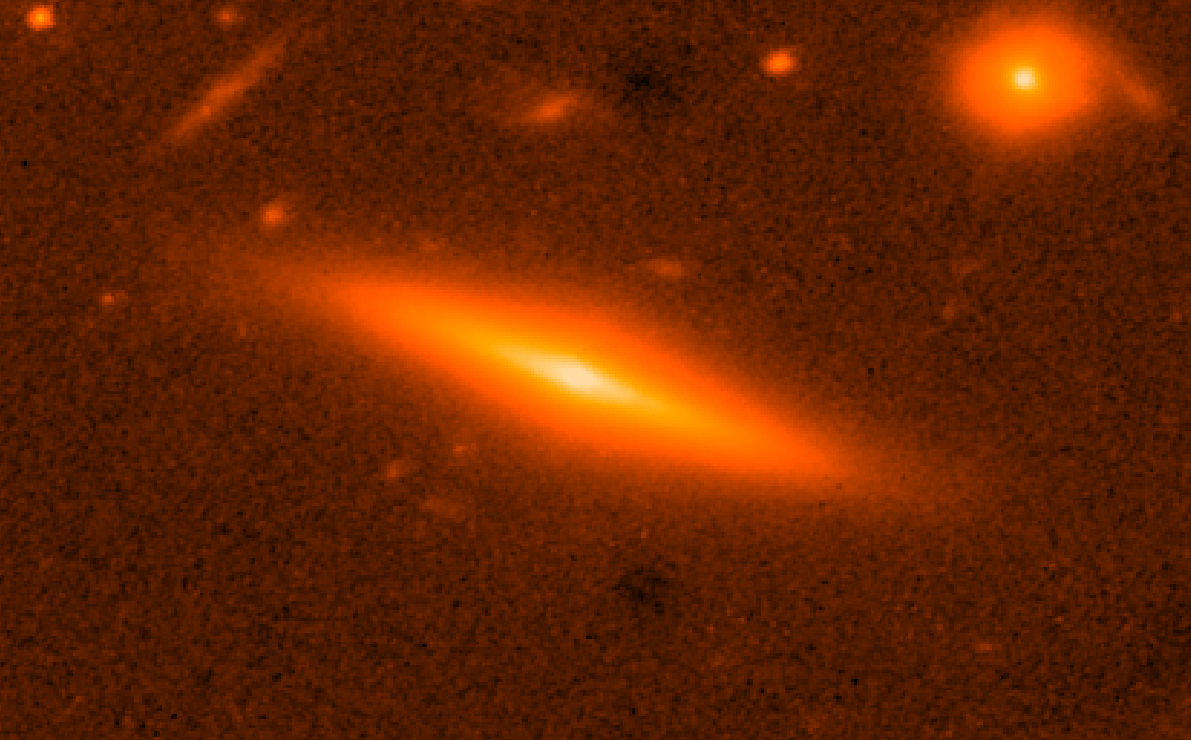 The mystery of AT 2019osy
While searching for a counterpart to the gravitational wave event from August 14 (S190814bv), astronomers using the ASKAP telescope discovered an unusual transient in the radio band: AT 2019osy. Its nature is unclear, but its location within a galaxy and a rising radio flux made it worth searching for a kilonova event. ...